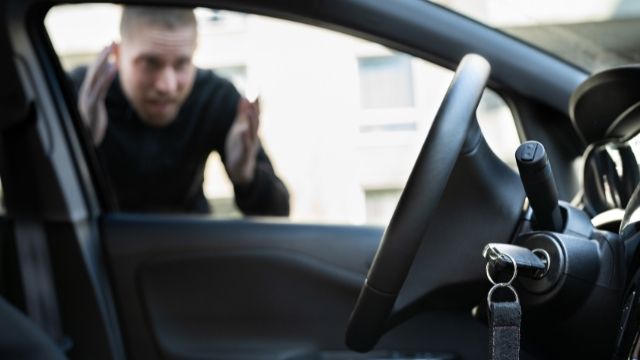 Suppose you are locked out of your car in the middle of nowhere. The high chances are that you will call an emergency locksmith and wait for them by sitting near your vehicle until the emergency locksmith arrives. It might seem like a good idea, but it is not always as you think. Sitting beside your vehicle might attract criminals. Therefore, we will discuss how to stay safe until an emergency locksmith arrives.
This article will cover the safety tips to keep you safe while waiting for the locksmith's help to reach you.
7  Safety Tips While Waiting for an Emergency Locksmith
1. Utilize Emergency Locksmith
After you find yourself in a car lockout situation, immediately call an emergency locksmith available 24/7 for your service.
2. Ask for Help From Friends
If you have some friends or family members near where the lockout happened, call them to let them know where you are. If possible, stay on the call until the emergency locksmith arrives.
3. Don't Break into your Car
It is never recommended to break into your car to regain access. On the one hand, breaking into the vehicle will cause more damage to your car. On the other hand, this will attract wrongdoers to your situation, and you might end up in the worst condition. 
4. Get in the Bright Lights
Try to find a store or business with lots of lights and public traffic near the car lockout location. Stand in the general area to stay safe.
5. Gas Station
If you do not find any store, you may find a gas station or diner that stays open 24 hours. Go inside it until the automotive locksmith arrives to remain safe and protected. 
6. Don't look Vulnerable and Anxious
Try to stay calm and not look nervous or anxious. The confidence on your face will keep the criminals away. If you look vulnerable, the wrongdoers will notice and try to harm you. Keep your phone on with your family member or act like you are on call. 
7. Prioritize safety until the emergency locksmith arrives
If you are locked out of the car in a dangerous place, consider leaving your vehicle alone and finding a safe place for yourself. Then, you can call one of your family members or Uber to pick you up. When the emergency automotive locksmith arrives, they will contact you so you can return.
Final Words by A1 Super Locksmith
It would be best if you always prioritize your safety while stuck in the car lockout or home lockout situation. We hope you understand how to stay safe until an emergency locksmith arrives to take you out of the lockout situation. We provide a unique locking system on your door that prevents intruders and burglars into your home.
You need to call the A1 Super Locksmith that works 24 hours a day and 7 days a week to help you in emergencies. Having a reliable locksmith company will ensure your safety and provide the best solutions to your car lockout. 
Share these security tips with your loved ones to keep them safe during lockout situations.