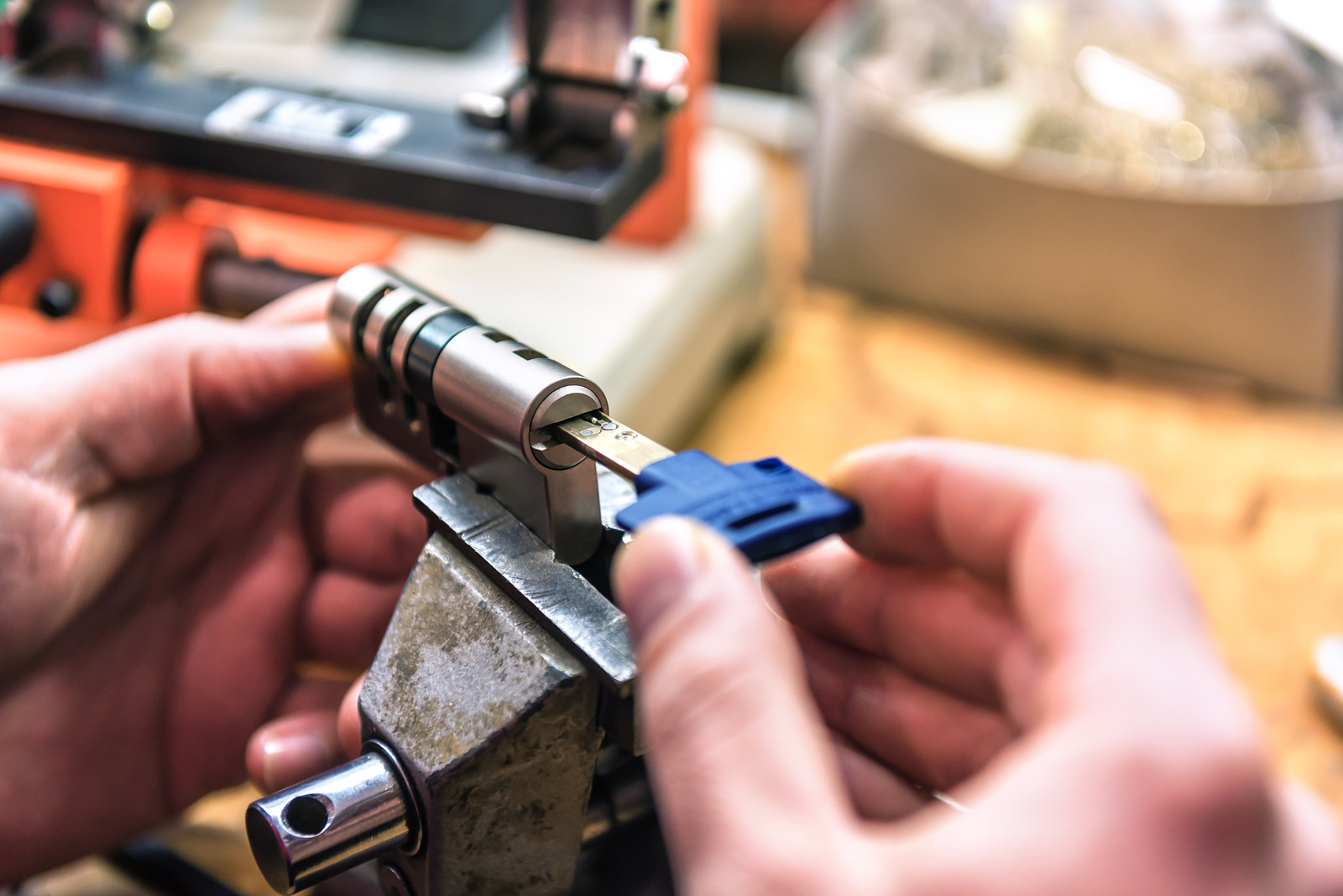 Standing out of the property sounds like the worst scenario anyone could experience. Even the imagination of being locked out makes you experience an unpleasant feeling. But, in this case, who will you call? The answer is simple – locksmith. There are many reasons to call a Locksmith, and being locked out of your property is one of them.
We share the top 5 reasons to call a Locksmith. 
Keep scrolling to sense the importance of a locksmith.
Why do I need a locksmith?
Call a locksmith for stolen, lost, or broken keys
Have you ever experienced losing your door keys?
Well, we all face this misfortune many times in our lives. For example, your keys may get stolen or fall out accidentally from your pocket. In any case, you cannot get into your property without them. So, here comes the role of a locksmith. They help you replace or repair the lost or broken keys.
Locking yourself out from your office
Locking out is the most common mistake for human beings. It seems frustrating that you have used the wrong keys or forgotten to lift them completely. Because of the minor error, you are standing outside, making unsuccessful attempts to enter, and feeling helpless. Even if you try to break the lock, it will cause you more damage. Therefore, connect with the emergency locksmith to get yourself out of this emergency.
Locksmith for Car Ignition Repair
Sometimes you will notice that your car ignition is damaged, and you cannot start your car. Of course, it rarely happens, but it is also a possible scenario when you will immediately need a car ignition service from a reliable locksmith near you. 
The possible reasons for car ignition damage are as follows:
Inserted wrong key
Burglary attempt
The starter needs a replacement
The transponder key is worn out
Whatever the reason for your ignition damage, a professional locksmith can quickly repair it.
Unfortunate burglary
You have recently encountered a theft at your property. It is unfortunate, but now you have to secure your property again. Consider getting the tight security by discussing with a reliable and trustworthy locksmith in your town. The locksmiths will suggest everything you can do to prevent future thefts.
Unlocking safe
Forgetting the security code is one of the reasons to call a locksmith. Many people own a safe to keep their important documents and precious jewelry. Sometimes, it is obvious to forget the code or lose the key. If you have experienced this situation, do not feel worried. Instead, call a locksmith that will help you unlock your safe.
Final Words
Reasons to have the locksmith service might vary depending on the situation. We provide a unique locking system on your door that prevents intruders and burglars into your home. However, no matter your reason, you need to have reliable locksmith services to fix your lock issues. We hope that you have understood the reasons to call the locksmith. 
There could be countless reasons why you will require locksmithing. So, the next time you face any issue, connect with A1 Super Locksmith Services.
With excellent transparency, A1 locksmith offers affordable and genuine services.
For more details, visit here.