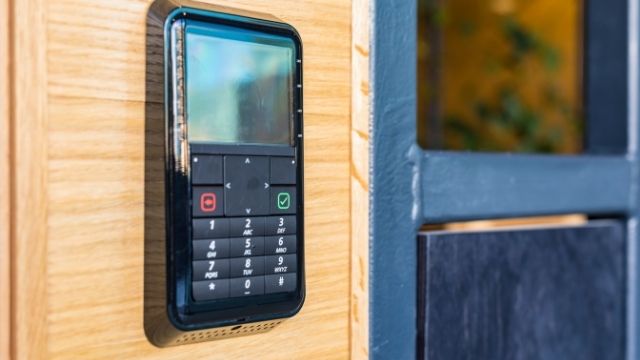 Are you wondering if you should install keypad door locks in your home?
Undoubtedly, the locks on your door decide how secure your precious home is from thieves, burglars, and unauthorized entries. If you are not feeling safe inside your home, there is no sense in having it. But fortunately, our world is blessed with various locks that ensure our safety and protection. Even though multiple locks are present in the market, some give us more security features and a high level of peace. 
Keypad door locks possess a high-quality mechanism that beautifully adds home security with a variety of other benefits. Therefore, we will be discussing the advantages of having keypad locks on our doors. The article will help you decide if you should install the keypad lock system for better security features. 
Advantages of keypad door locks
1) Convenient Keyless Entry
One of the most convenient advantages of having a keypad lock is the convenient keyless entry. These kinds of locks eliminate the requirement of keychains that are constantly struggling to find and increase the potential of home lockout. With the keypad locks, you only have to punch in a code to enter your home. It is the most convenient and quickest way that adds comfort to your daily living.
2) Changeable Entry Codes
Another benefit of keypad locks is that they allow you to change your code anytime. For instance, you are allowing an outsider the babysitter, going on a family vacation, and you might need your neighbors to access your home. In such situations, you have to provide them with an entry code. However, giving them access doesn't mean they will have it forever. You can change your entry code anytime without needing to change your entire lock. 
3) Enhanced Home Security
Keypad locks are virtually impossible to crack, which means the intruders will pull their hair but cannot access your home. In addition, there is no way unauthorized breaking occurs while you have the keypad door locked. Therefore, if you are thinking of installing the new locks, this option is worth investing in.
4) Easy to Install
If you think that you will have to change the entire gate to install keypad locks, then you are wrong. A professional locksmith in Rockville installs keypad locks without readjusting or changing your existing doorway. In addition, they do not require any complex procedure to function. So, you do not have to worry about technology that you cannot understand.
Final Words by A1 Super Locksmith
Keypad door locks offer a variety of benefits that no homeowner can resist. We provide a unique locking system on your door that prevents intruders and burglars into your home. New lock installation with a professional locksmith company can improve accessibility and enhance the security and safety of your sweet home. So if you are analyzing to decide which type of lock will serve your home the best, consider a keypad lock and enjoy its variety of benefits. 
If you want to know more, contact A1 Super Locksmith. We are the leading locksmith in Rockville, with a highly skilled team of technicians that offers the smoothest locks installation.

Stay connected for more updates!