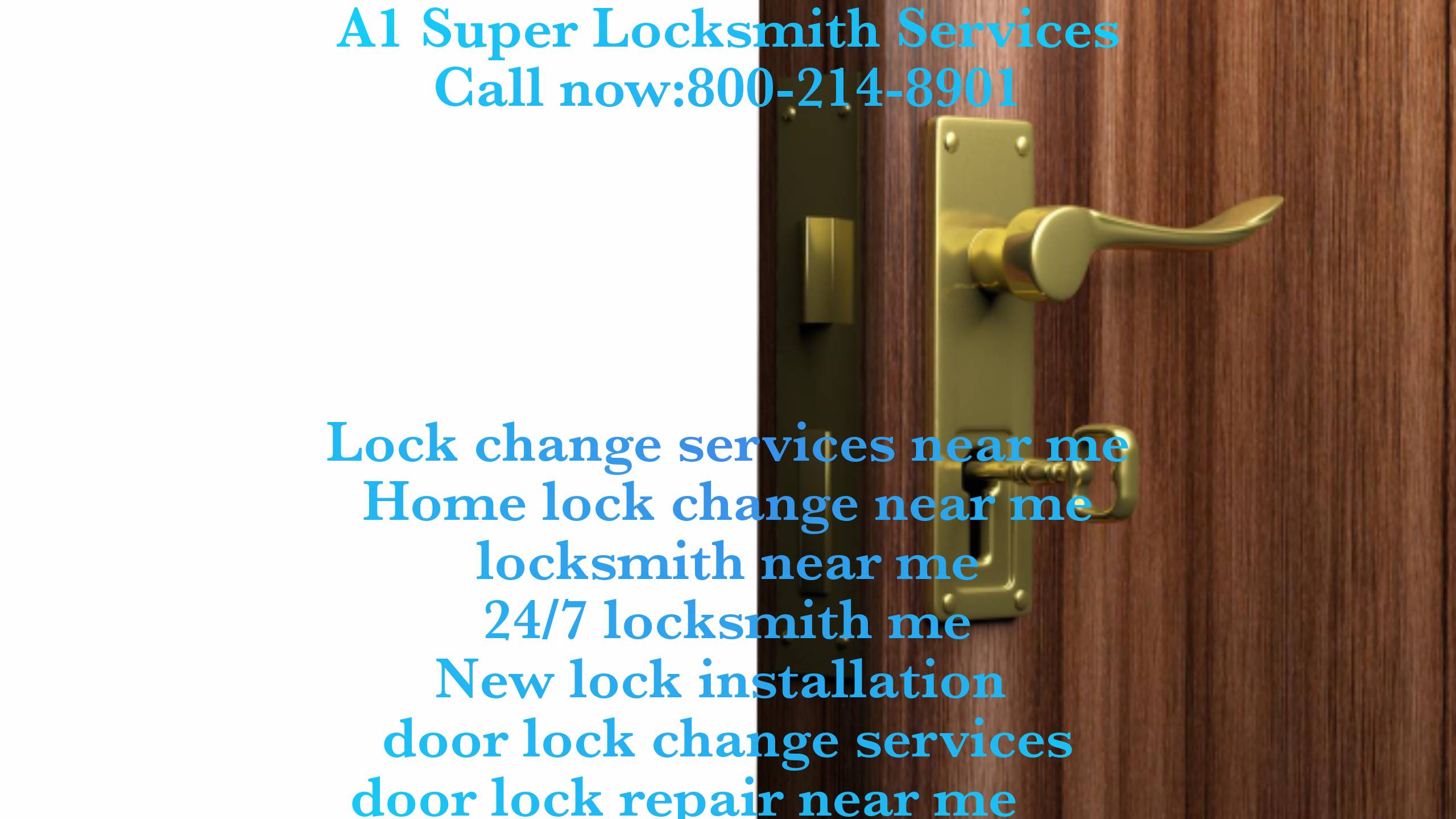 Key to Stress-Free Door Lock Change and New Lock Installation Solutions
Your home's security is of utmost importance, and one of the key elements in maintaining it is ensuring your door locks are reliable and up to date. Whether you're moving into a new property, upgrading your security, or dealing with a broken or outdated lock, the process of changing or installing a new lock can be stress-free and efficient when you follow the right steps. In this article, we'll discuss the key factors that lead to a stress-free door lock change or new lock installation.
1. Professional Expertise:
The foundation of a stress-free lock change or new lock installation is hiring a professional locksmith. A trained locksmith brings knowledge, experience, and precision to the job, ensuring that your new lock is installed correctly and functions as intended. Their expertise also allows them to quickly identify any potential issues or security vulnerabilities and recommend appropriate solutions.
2. Comprehensive Assessment:
A reputable locksmith will begin by conducting a thorough assessment of your current lock and door. They will examine the type of door you have (wooden, metal, glass, etc.), the lock's location, and the specific security needs of your property. This assessment is essential for selecting the right lock and installation method.
3. Lock Selection:
Based on the assessment, your locksmith will recommend the most suitable lock for your needs. They will consider factors such as security level, aesthetics, and budget. Whether you require a basic deadbolt, a high-security smart lock, or a specialized lock for a particular door (e.g., patio doors), your locksmith will guide you in making the right choice.
4. Professional Installation:
Professional locksmiths have the tools and skills to install locks accurately. They ensure that the lock is aligned correctly, fits securely, and operates smoothly. Proper installation minimizes the risk of lock malfunctions, key jams, and security vulnerabilities.
5. Key Management:
If your new lock requires a new set of keys, your locksmith can cut them precisely. They can also provide key duplication services to ensure you have spare keys for emergencies. Proper key management is vital for convenience and security.
6. Old Lock Removal:
If you're replacing an existing lock, your locksmith will safely remove the old lock without causing damage to the door. They will also dispose of the old lock components responsibly.
7. Testing and Adjustments:
After installation, your locksmith will thoroughly test the new lock to ensure it works correctly. They will make any necessary adjustments to ensure the lock aligns perfectly with the strike plate and operates smoothly.
8. Security Enhancement:
A stress-free lock change or installation should also include an assessment of your overall security needs. Your locksmith can offer additional security recommendations, such as installing security cameras, reinforcing door frames, or upgrading other access control systems.
9. Emergency Services:
Lock issues can happen at any time. A reliable locksmith offers 24/7 emergency services, ensuring that you can get assistance promptly, even in the middle of the night or on weekends.
10. Warranty and Satisfaction Guarantee:
A reputable locksmith stands behind their work with a warranty and satisfaction guarantee. This provides you with peace of mind knowing that if any issues arise, they will be addressed promptly and professionally.
11. Transparent Pricing:
A stress-free lock change or new lock installation also involves clear and transparent pricing. Your locksmith should provide you with a detailed quote before starting the job, so you know exactly what to expect in terms of costs.
12. Education and Advice:
A professional locksmith is also an excellent source of information and advice on how to maintain your locks and enhance your security. They can educate you on proper lock care and maintenance practices.
In conclusion, the key to a stress-free door lock change or new lock installation solution is to enlist the services of a professional locksmith who offers expertise, a comprehensive assessment, proper lock selection, precise installation, and ongoing support. By following these steps and working with a trusted locksmith, you can enhance your home's security, ensure smooth operation of your locks, and enjoy peace of mind knowing that your property is well-protected.