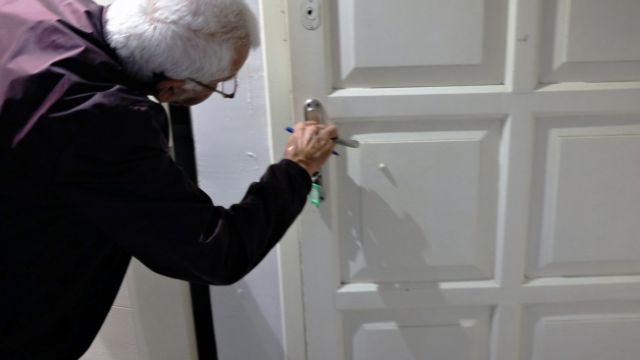 You don't fool around with home security. The front door automatically locks when you leave. And there's no way you'd be a big enough sucker to hide a spare key beneath the welcome mat. But how to break into your own house when you lock yourself out?
1. Penetrate the patio door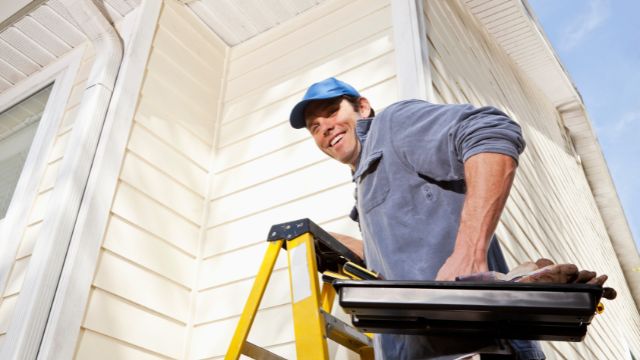 Those glass doors have plenty of sunlight and may brighten your lousy day of being locked out. However, these doors aren't directly attached to the home and may be able to be manipulated if someone is in real need of getting in the house. First, ensure there isn't a locking bar (usually a wooden rod or stick) in place to keep the door from sliding. Then, using a flathead screwdriver, pry underneath the door and try to lift it up and out. 
2. Take off the door knob
As long as the deadbolt on your door isn't completely locked, you should be able to gain entry by eliminating the doorknob. Most doorknobs have connections or mounting screws, but if you look closely, you'll see a pin-sized slot to the side of the doorknob. Use a screwdriver or a bobby pin to pull back on the locking mechanism—the door should unlock.
3. Remove the hinges of the door
Another method you can try is eliminating the hinges and opening the door that way. You will require a nail and a tool for pounding, e.g., a hammer or a rock. Placing the nail at the bottom of the hinge opening, then hitting it with a stone or hammer will push the hinge pin out and dismantle the door hinges.
4. Check for an open window or back door
While you should never leave doors and windows unlocked when you exit the house (unlocked doors and windows are a general entry point for burglars), if you are locked out, it never hurts to check, just in case. If this trick works, that's great. Just sweep through the house once you are back inside to ensure nothing is missing and next time, check for open windows and doors before you leave.
5. Drill the lock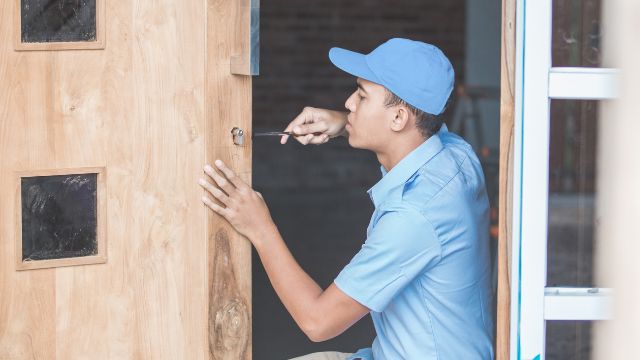 Even if you have access to a power drill, there is more to drilling a lock than just making a hole. Although it does take less time to learn and perfect than other locksmith techniques. When you successfully drill a lock, there are still more steps. Once the lock is hit to the point where it can be open, many people still struggle to exploit the drill point in a way that will open the locked door. 
6. Break out your credit card
If you can open your door with a debit or credit card. The key here is to make sure your card is thick plastic. Your accountant's business card isn't going to work here, nor will your coffee shop loyalty card. Try your card between the door and the frame. While doing this, jiggle and press the handle forcefully. 
Final words
Call A1 locksmith. They are trained in techniques and equipped with tools that will, in most cases, help you break into your home without damage. The cost of a locksmith widely depends on location and type of lock.