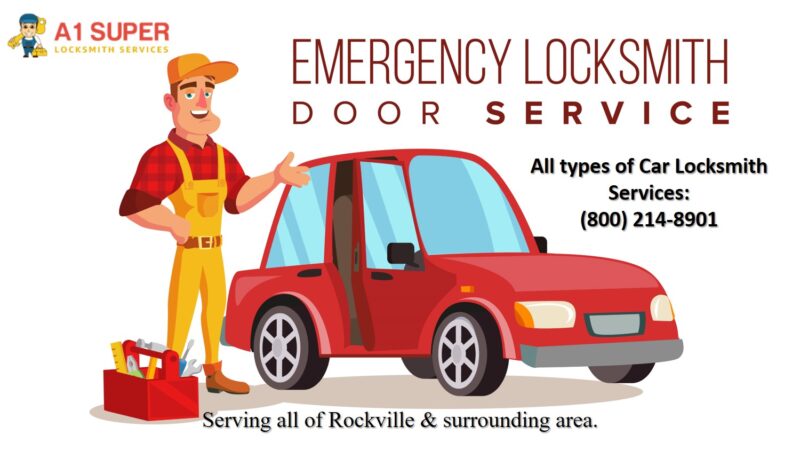 Locking yourself out of your car is frustrating, and what used to be a simple act of opening a door has become a complicated one now. So what should you do if you can't get into your automobile because it's keyless?
Here are some reasons you should hire a car locksmith near you to open your locked car.
1. 24/7 Availability~
Mistakes and slips with your car keys may occur at any moment and at any location. For example, you can misplace them on your way home late at night. On the other hand, you might leave them in your automobile as early as the first light of day.
These are some of the most annoying and terrible events that can occur during your day, especially at the most inconvenient times.
That is why it is critical to have the phone number of a car locksmith service handy. Throughout the year, they are available 24 hours a day, 7 days a week, which means they can help you at any time, whether it is midnight or early in the morning.
2. They Carry a Set of Advanced tools~
Over time, automobiles and other vehicles have improved due to modernization, including their locking system. While many auto locksmiths near you can unlock a locked car door for you, you must also evaluate if they have the correct tool for the locking system you have.
If you contact a professional and insured auto locksmith, you can rest assured that they will have a comprehensive range of modern tools for your locking system. A certified and competent auto locksmith will be able to help you in any possible emergency and will have the correct tool for your locking system on hand.
3. They Are Well Trained~
If something goes wrong with your precious car, you can be stuck with no way out. As a result, anyone who works on your vehicle must trust someone to perform the job correctly.
That's exactly why a certified car locksmith is required because they have received extensive training.
In addition, automotive locksmiths near you are verified and well-versed in a wide range of lock operations. As a result, automobile locksmiths are equipped to repair any lock.
4. Specialized Services~
Automotive locksmiths have investigation skills and can typically establish whether a lock has been tampered with. Most firms will always hire forensic locksmiths to be on call for them.
Locksmiths aren't just for when you're locked out of your house or car. That is generally the first thing that comes to mind when you think of a locksmith.
However, they can also assist you with a variety of additional services. For example, Installation of Locks, Duplicates Keys, Services Locks, Repairs Keys, Repairs Locks.
5. Distant Locations~
Vehicles generally break down in distant and difficult-to-reach regions, such as highways or freeways far from locksmith services. Such scenarios are not a problem because car locksmiths are well-equipped to assist you in any area.
There are several car locksmith services in Washington DC available. When anything occurs to your essential vehicle keys, you have the choice of contacting the dealership or hiring a towing service.
However, if you ask us, you should only ever call a certified and professional car locksmith in Rockville like A1 Super Locksmith Services if you're having problems with your car keys or ignition.
Final Words by A1 Super Locksmith~
People find Auto lockout situations unpleasant and stressful. Therefore, we have presented the most efficient and quick car locksmith services to help people in difficult times. We provide a unique locking system on your door that prevents intruders and burglars into your home.
To know more, you can explore our website.
Also, you can call us 24/7 to resolve any query related to locksmith. Services!