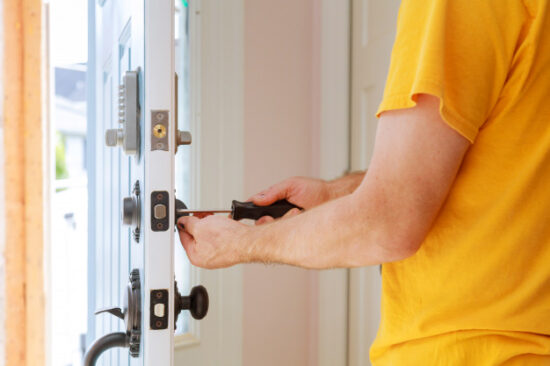 SAFETY TIPS | BUSINESS SECURITY | COMMERCIAL LOCKSMITH
Re-keying is the process of creating a new key for the system and when you run an office out of a big building, there are dozens of locks for different doors, cabinets, and whatnot. Each of these locks is opened with a dedicated key, and these dedicated keys are often accessed by various employees and outside contractors within the workplace.
Every time someone has access to your keys, changing these locks is next to impossible. Even when an employee leaves the office, Re-keying each time can be time-consuming and may affect your productive working hours, especially for larger companies.
So to keep a productive and secure work environment, how should you determine when your office should re-key its locks?
Precaution is always highly recommended, as sometimes it's possible even for simple mistakes to become serious security threats.
If there is no imminent threat to your offices, it is, therefore, still a good idea to re-key your locks with some degree of consistency.
We recommend businesses to re-key their locks anywhere from 1 year to 2 years. You can propose this decision based on a few indicators such as the company turnover, how easy and convenient for someone to copy the keys, security feedback, and the safety & security guidelines of your property.
The more these indicators present security concerns, the more regularly you should be taking Lock Re-keying Services near you.
TIMES WHEN YOU SHOULD RE-KEY THE LOCKS IMMEDIATELY:
There are situations where it becomes essential to rekey your locks right away. Including, but are not limited to:
People, who should not have access to your keys, may have access.
Employees who have left the company or touched the key are a security risk.
If someone has already broken into your property.
Additionally, if you have any possible reason to believe that there is a risk to your locks or keys, re-keying them right away should be on your priority list from Commercial Locksmith Services.
Every time People, who should not have access to your keys, somehow may have got the access, there is an undue risk that they might have made a copy that they can use for nefarious purposes in the future.
In a technologically advanced world, you would be able to use a key card or electronic access system to change the locks combination or security level frequently. No one can either make a copy of your key or mishandle the locks without your knowledge.
Most access systems keep a digital log of entry access and can be instantly modified for your businesses' or individual needs.
Contact Professional Locksmith in Rockville A1 Super Locksmith Services for expert RE-KEYING and security services if you think it might be time for your commercial locks to be rekeyed or if you are ready to upgrade your business locks. Call today! +1-800-214-8901
Final Words by A1 Super Locksmith~
People find vehicle issues unpleasant and stressful.
Therefore, to save you from those situations, we have presented the most reliable and efficient RE-KEYING and Locksmith Service that likes to help people with complex problems.

We provide a unique locking system that prevents intruders and burglars from improving your home or vehicle's safety and security.
To know more, you can explore our website.
Also, you can call us 24/7 and get the Best Locksmith Service in town!