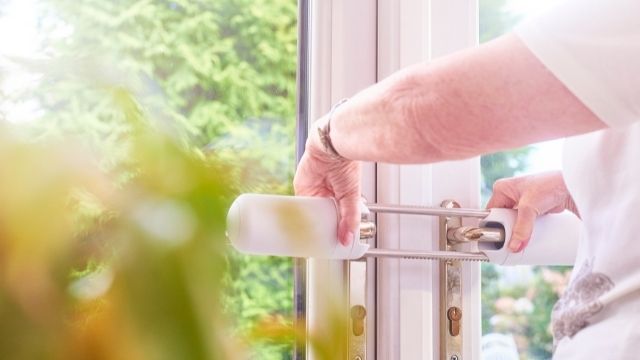 Maintaining secure door locks provide you with a sense of peace and security. Door locks are crucial in every home and business because they protect you from unauthorized entries. Therefore, if your locks are not secure enough, there is no sense in having them on your doors.
A professional locksmith company always advises investing in high-security locks that can meet all your security requirements. Further, we will analyze if your door locks are secure. We have gathered some essential tips to understand if you have the right security locks on your commercial or residential doors. 
Tips to check secure door locks
1) Invest your time in some quality research
Doing some quality research about the variety of high-security locks will let you know how much your existing door locks are serving you. You have virtually endless options. Therefore, look into the features of the locks according to your home or office requirements. Before new lock installation, make sure if you need an electronic lock, digital lock, traditional lock, a lock with high aesthetic appeal, or the locks that come with a lifetime guarantee.
2) Test the latch bar
Consider testing the latch on your door from time to time. Make sure it is working correctly without any struggle. If anything gets in the way of the latch, you can remove it. Readjust the position of your latch according to the door. To ensure security, you need to unscrew the outer part and secure it back with a slight adjustment. 
"People protect what they love."

–Jacques Cousteau
3) Review the springs
Springs play a significant counterbalancing role in your door lock. Therefore, they need careful checking every once in a while. Spring triggers the motion that allows a lock to get up and ready to use. If you notice wear out in the spring, consider replacing it with the new one to make sure you have a secure door lock. 
4) Approach the professional locksmith
If you suspect any dysfunctionality in your door locks, especially front door locks, approach the professional locksmith company. A specialized locksmith can visit your resident to inspect the security of your door locks. In addition, they will suggest if your locks need any repair or new installation. It is one of the best tips to check the security of your locks.
Wrap up
It is always the wisest decision to check if your front door locks are secure enough to keep you safe inside. In addition, it would help if you analyze the locks to prevent any criminal act in your residence from time to time. We provide a unique locking system on your door that prevents intruders and burglars into your home.
Secure door locks always give you a sense of peace by fulfilling your safety needs. So, if you are looking for new lock installation or repair services, connect with A1 Super Locksmith today. We will deliver the very best protection against intruders and other unwanted activities.
Do not forget to share the home security tips with your friends and family!

Stay in touch for more updates!