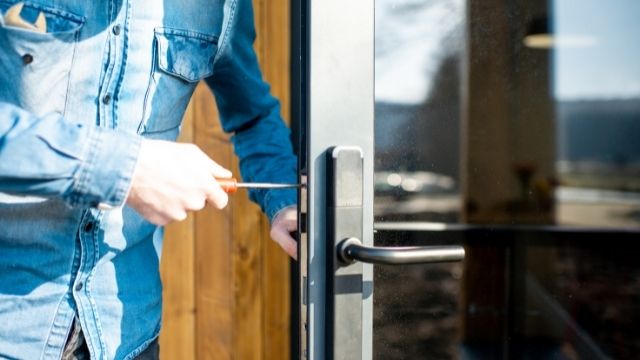 When you look into the market, you will realize that there are a lot of locksmith companies available to serve your needs. You will feel excited and confused about which one will be the best for you. Of course, not every locksmith company is the right locksmith company and authentic and that can meet all of your lock and key requirements.
Therefore, it is essential to choose the right locksmith company so that you will not feel unsafe in your home. This guide includes tips for selecting a reliable locksmith to serve you with the smoothest services. 
So, let's start diving into the tricks that will help you approach the trustworthy locksmith team.
How To Choose The Right Locksmith Company?
Undoubtedly, choosing an authentic local locksmith is complicated and confusing. This guide will help you choose the licensed insured and certified locksmith company that works at a genuine price.
1. Certified and Licenced Locksmith
The first thing you can do to pick the right locksmith company is check if they are certified and licensed. If the company has a reliable certificate and is a member of any leading locksmith or other business organization, you can trust them. Their certification will demonstrate proficiency and experience. Moreover, they will give you genuine services at an affordable rate and ensure that your property is safe and protected.
2. Transparent Estimates
Did you know that the right locksmith company provides free estimation for the required service?
An itemized and detailed estimate of the costs of services should be clear to understand and doesn't have any hidden expenses. Trustworthy locksmith offers free estimates in writing or via Email. Then, you can decide to choose the right locksmith company based on those estimates.
3. Responsible and Interactive Locksmith
Communication is key! Without it, there will be only misunderstandings left. So you need to understand if the locksmith company is active enough to pick up your call anytime and resolve your query asap. Also, notice if they are friendly and courteous. By having the conversation, you will understand if you should put your faith in that particular company or not. A right locksmith company always makes you feel valued as a potential customer. 
4. Analyze the Reviews and Ratings of the Locksmith
The handy thing you can do is check for the reviews and the ratings of the locksmith company on its website. The reviews will give you an idea about the companies working style and reputation. These reviews are provided by their clients who have recently used their services. Therefore, you can trust it and choose the services based on those reviews. If you find a poor rating of a specific company, immediately scratch it off your list.
Where can you check the reviews?
Google

Yelp

Social media

Ask your friends and family for the recommendations

BBB (Better Business Bureau) 

Forums and blogs
Final Words by A1 Super Locksmith
Having the right locksmith company will resolve your complex situation smoothly and trouble-free. They provide a locking system on your door to prevent intruders and burglars. So we hope that you have understood how to choose the right locksmith company for your next task.
Call us today and find out why so many local residents trust us to provide them with our various locksmith services. 
We are available 24/7 to serve you at affordable rates!