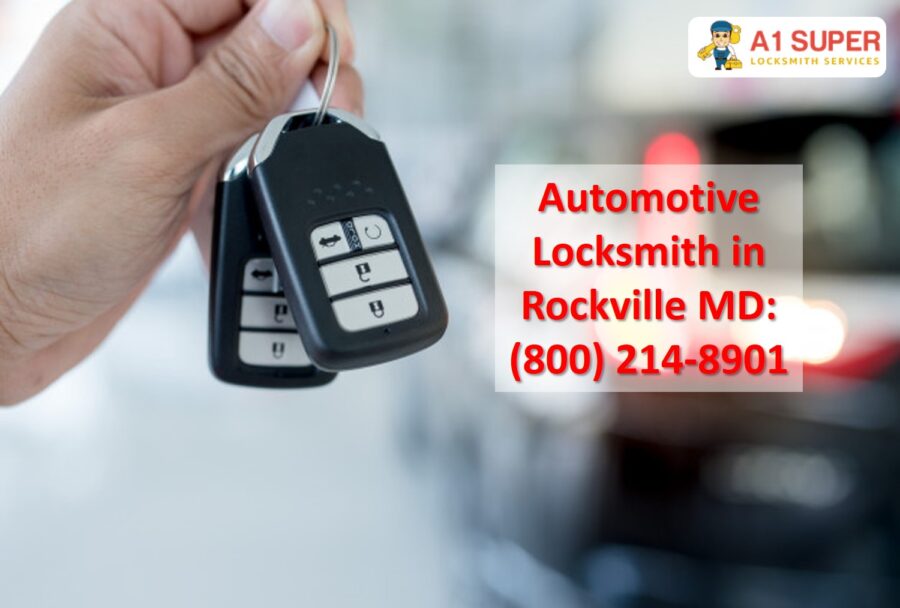 Choosing a reliable local auto locksmith might make all the difference if you lock yourself out of your car. So, how do you pick the correct one with so many locksmiths to select from?
Automotive locksmiths must be vigilant since the security of your vehicle is a top issue. You can't just phone a random individual claiming to be a locksmith and expect them to help you.
It is essential to engage with a competent and reputable automobile locksmith to ensure its services. So if you want to know how to recognize a good car key locksmith service,
here are some suggestions for identifying a qualified auto locksmith near me.
Tips to Find an Expert Auto locksmith Near me~
1. Examine the Name of the Company:
You may get more information about any locksmith you're considering by contacting their business. First, obtain the name and address of their firm. Investigate the internet. You may google up their address on the internet and confirm it exists.
If they have a physical location, such as a store or an office, they are more trustworthy than those that only have an internet presence. Instead of exchanging emails or phone messages, go to their store and speak with someone.
2. Check for Credentials:
Some locksmiths belong to locksmith organizations. They may have websites to check the credentials and identities of locksmiths who belong to that organization.
Don't accept the locksmith's explanation of the credentials without verifying with the organization to see whether they are legitimate.
3. Recommendations and Suggestions:
If you're looking for a trustworthy auto locksmith to assist you with your car's lock and key issue, asking for suggestions from relatives and friends is the quickest alternative.
Obtaining feedback from them and then analyzing online reviews can aid you in selecting the best auto locksmith.
4. Request a cost estimate:
Before choosing a professional locksmith, it's a good idea to get a cost estimate from at least three different locksmiths. This will give you a good sense of how much you'll be spending on crucial repair or replacement.
Then, always choose a professional locksmith since their fees will be upfront, and there will be no misconceptions.
5. Look for a licensed locksmith:
Any licensed vehicle locksmith can assure you that their services will be reliable and of the highest quality. The locksmith's license also demonstrates that they adhere to all industry norms.
It is preferable to verify the locksmith's license to guarantee that you are not a victim of fraud.
6. Verify your insurance coverage:
Check to see whether your insurance covers all of the repairs. It is critical that you have insurance coverings for all of your repair expenditures. The majority of locksmith specialists will carry an insurance certificate.
If you have vehicle locksmith services covered by your insurance, you won't have to worry.
7. Make Inquiries:
Making appropriate inquiries about the services is one of the finest methods to choose a trustworthy locksmith. First, of course, you will have to inquire further about their location. Next, investigate how they handle emergencies such as missing car keys.
Finally, inquire about the exact locksmith who will be visiting your vehicle if you're talking with a locksmith firm.
The fact that the business is licensed does not imply that all employees are qualified. Make sure you ask all of the locksmith's questions to see whether they are the best fit for your needs.
You should also ask about their policies. For example, is it an hourly rate or a project-based rate? Are there any elements that influence pricing changes? The answers to these questions will assist you in selecting the best auto locksmith near me or a car locksmith in Rockville.
Final Words by A1 Super Locksmith
People find Automotive lockout situations unpleasant and stressful. Therefore, we have presented the most efficient and quick auto locksmith services to help people in difficult times. We provide a unique locking system on your door that prevents intruders and burglars into your home.
To know more, you can explore our website.
Also, you can call us 24/7 to resolve any query related to locksmith. Services!