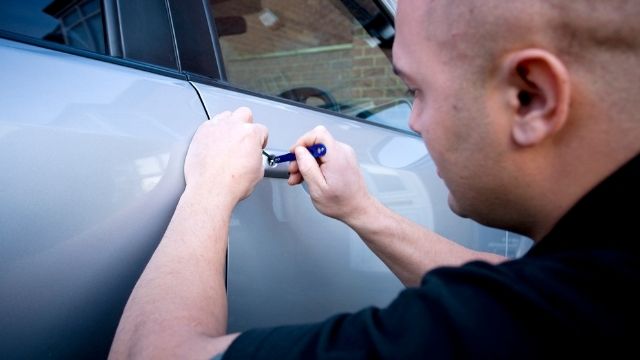 To protect your business, home, or vehicle, you must not want to fall into a scam. It would help if you always asked specific questions from your Locksmith before Hiring. Every person requires a certified, licensed, insured, and experienced locksmith to handle their lock and essential tasks. Most people search for customer reviews before hiring any locksmith company.
It is good to have a proven track record of satisfied customers. However, it would be best if you had more to trust the locksmith company. We have gathered some essential questions to ask your locksmith before hiring. These questions will help you understand the locksmith company's reputation.
When the next time you need a new lock installation service, lock replacement service, or key cutting or programming service, hire an experienced and reliable locksmith team to ensure safety and affordability.
Ask these questions to your locksmith before hiring.
Are you licensed and certified?
The locksmith needs to have an authentic license and certificate to offer any locksmith service in Maryland. It is undoubtedly evident that many people forget to ask the locksmith company about their certificate, especially in emergencies.
However, always remember that it is your right to ask them about the license and certification before hiring them. The best benefit of an insured locksmith is that the insurance will cover it if something goes wrong during the lock change process.
Certified technicians provide accurate and quick locksmith services that are extremely important during car lockout, business lockout, or a home lockout.
How much do you charge for locksmith services?
It is a lesser-known fact that a reliable and trustworthy locksmith company always provides a free quote for every locksmith service. However, the charges of locksmithing vary depending on locksmiths to locksmiths.
Some provide you with the quotation according to an hour, while some will give you the price of the complete locksmith service. So do not forget to ask your locksmith about any hidden charges that might show up in the end.
We all will agree that our decision to hire a locksmith company depends upon the cost they charge. But always remember to analyze other factors to avoid any unreliable service.
What services do you provide?
Generally, the locksmith company offers commercial, residential, automotive, and emergency locksmith services. While some locksmith companies specialize in particular services, some are experts in giving all of them. It would be best to always opt for a locksmith that offers emergency locksmith services available 24/7.
It is advantageous during the home lockout or car lockout situation. We provide a unique locking system on your door that prevents intruders and burglars into your home.
Emergency locksmithing also reflects their skills and qualifications, which are incredibly beneficial to safeguarding your property.
Hire a reliable local locksmith
For any locksmith services, you must have reliable assistance. All these questions we have shared in the article are vital to ask before hiring a locksmith company. You can get a free quote from several companies to select the best one for you.
We hope that you understood the questions to ask your locksmith before hiring. If you want to have the most reliable and proficient locksmith services from the leading company, connect with A1 Super Locksmith!